Beginner's Guide: How to set up your Amazon product listing – Digital Impetus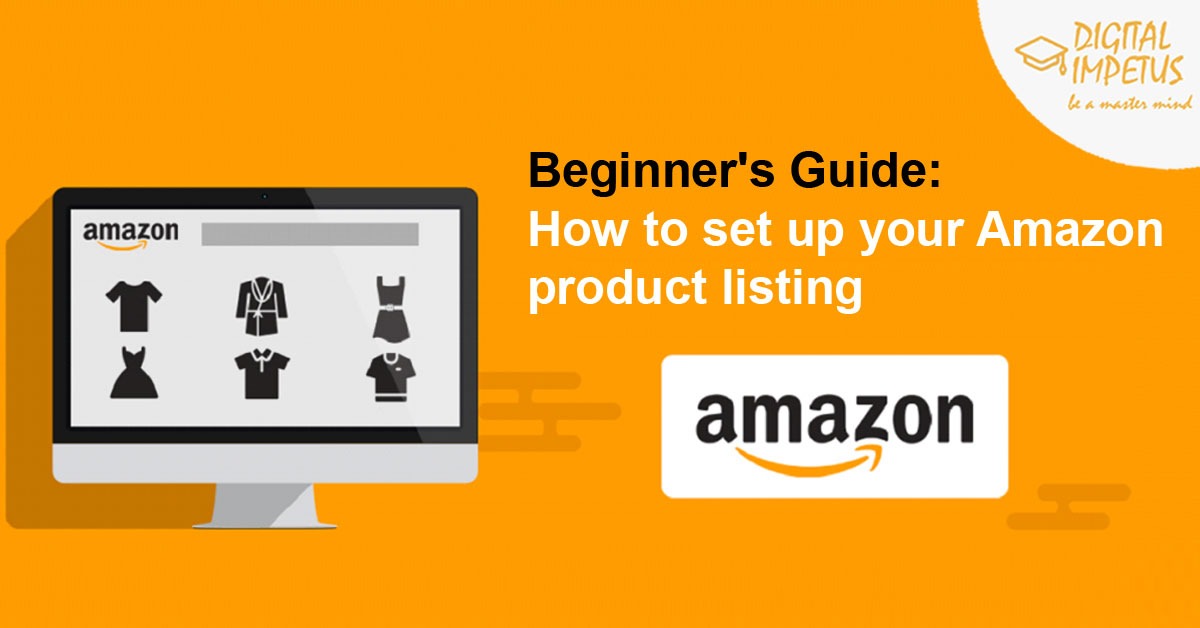 To start selling your product on Amazon.in you first need to list it on Amazon.in An Amazon listing is the product information page for each item sold on Amazon. The Amazon listing usually includes relevant product information such as name, description, price, pictures, and reviews.
It's important for sellers to get Amazon listings right as it plays a big part in the customer's decision to buy a product or not. A well-optimized Amazon product listing can help a product stand out from other similar items, build credibility, and drive sales.
STEP #1: After logging into your Seller Central account, click on "Add a Product" under the Inventory drop down menu.
STEP #2: On the Add a Product page, you may choose from three methods. First, you can add a product which is already on Amazon. You can do this by searching for the product by name or product ID. Second, you can click on "Create a new product listing" just below the search box. This is to be used if you are uploading a brand new product that is not currently selling on Amazon. Third, if you're wanting to upload multiple products at once, you can use the "bulk upload" feature to the right of the screen.
STEP #3: Once you've clicked on "Create a new product listing", you'll be asked to assign your new product to an Amazon category. You may find the category one of two ways: using the search feature or by browsing the categories.
STEP #4: After typing your product into the search bar, you'll be given all of the possible categories for that specific product. For my water bottle, I am given 12 different choices in which my water bottle will fit. Choose the one that is most appropriate to your product.
STEP #5: Fill in the Listing Info for your new product. On the next page, you'll notice that your listing information is divided into 7 tabs: Vital Info, Variations, Offer, Images, Description, Keywords, and More Details.
What To Include In An Amazon Product Listing?
1. Product Title
2. Product Photos
3. Product Description
4. Product Features
5. Product Reviews
6. Star Ratings