Best WordPress SEO Plugins and Tools That You Should Know
Posted by

Categories

Business

Date

January 20, 2016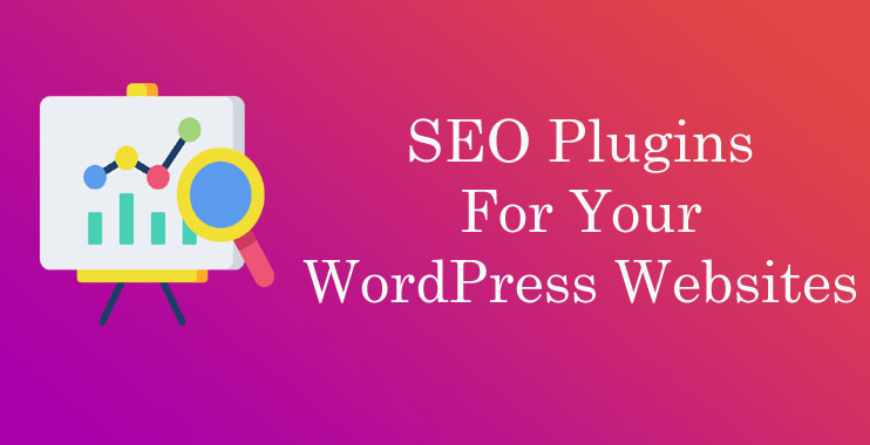 Search engines remain one of the best sources of online traffic. Search engine optimization helps you beat the competition by placing you at the top of organic search results. Millions of users every day are looking for products, services, and information.  When they don't have a specific website in mind, they turn to Google, Bing, Yahoo, etc. A high-ranking page can bring in thousands of visitors to any web presence.
For that reason, pretty much every website owner is (ideally) concerned with SEO. The good news is that WordPress is one of the more SEO-friendly content. These tools are unbranded thus no one will be able to know the tools you have used to make your website or that of your client.
Take a look at this list of WordPress SEO Plugins that will drive traffic to your website.
1] WordPress SEO by Yoast
Yoast SEO is the original WordPress SEO plugin since 2008. Yoast SEO has continuously been at the forefront of free WordPress SEO plugins. With over 5 million active installs and a 4.7-star rating out of 5 from their 15,000+ reviewers their numbers back up their claims.
It does everything in its power to please both visitors and search engine spiders. This single plugin takes care of many aspects of your WordPress site SEO. In fact, if you have been using separate plugins for sitemap, redirection and a few other features, you can stop using them once you use Yoast SEO.
Here are a few things that you can achieve by using Yoast SEO plugin:
Add meta value to the homepage
Add meta value to a single post
Social media optimization (image, title & description)
Create the most advanced XML sitemaps functionality
Edit robots.txt and .htaccess
Google search console integration
Control indexing of your blog
helps you set canonical URLs to avoid duplicate content
Set focus keyword and optimize for on page SEO
enables full control over your site's breadcrumbs
Note: Meta values are meta title, meta description.
You can download this plugin for free from WordPress repo. There is a pro version of Yoast SEO as well which adds a few extra features such as:
Redirection
Yoast Internal linking (Helps in better linking of your blog)
Incoming and outgoing internal links
2] SEMRush
SEMRUSH has been of immense help from the phase of keyword research to optimization and also to track keyword ranking. Unlike others which are plugins, this is a web-based tool. It is made up of two hundred specialists in four countries focused on one goal — creating the best competitive intelligence solution for all digital marketing spheres.
Think of SEMRUSH as a complete SEO suite for people with or without SEO skills.
The most famous feature of SEMRUSH is, it lets you do the complete site SEO audit which helps you to identify SEO issues that are preventing the organic growth of your blog. It is trusted by internet marketers all over the world. It is also used by a number of businesses, big and small.
Here are a few things that you can achieve by using SEMRUSH plugin:
does your keyword research
tracks the keyword strategy used by your competition
runs an SEO audit of your blog
looks for back-linking opportunities
optimize the blogger's sites
create the content their audience wants
create a better experience for their visitors
specific in finding profitable keywords
SEMrush is a powerful 'ALL-IN-ONE' competitor analysis tool which founded by SEO and SEM professionals! It is a complete package which comes with tools that will spy your competitors work and help you climb your ladder of success if used effectively!
SEMrush is a paid subscription and is used by thousands of SEO professionals all over the world. It can provide you an enormous wealth of data.
3] Google Keyword Planner 
There are few places on the web where you can find keywords that people type in search box. One of the most popular sources of this information is Google Keyword Planner.
By using the Google Keyword Planner tool one can get their own keyword ideas from Google itself. This tool provides more insights into what people are searching for. It is a keyword research tool that allows you to find the right keywords to target for display ads, search ads, video ads, and app ads. It also helps advertisers choose right keywords by showing them an estimate of search volume, number of results, and difficulty level.
The Keyword Planner is a more focused version of the Google Keyword Tool and AdWords Traffic Estimator tool, and the focus is on doing one thing only: to make it easier for advertisers to get through the process of creating new ad groups and ad campaigns, which is the key to getting your PPC accounts. It is a free Google Ads tool for new or experienced advertisers.  It can also help you choose competitive bids and budgets to use with your campaigns.
Unfortunately, data presented by Google Keyword Planner is meant to be used for paid advertising inside Google Adwords platform. The keywords here might be too generic and not very descriptive.
4] Keyword Tool.io
KeywordTool.io is the free alternative to Google Keyword Planner and Ubersuggest. It uses Google's autocomplete feature to get over 750 long-tail keywords for any given query. Google Autocomplete is a feature used in Google Search. Its purpose is to speed up the searches performed by users on Google.
Unlike Keyword Planner or other tools, Keyword Tool is extremely reliable as it works 99.99% of the time. One can use Keyword Tool absolutely for free, even without creating an account. It allows you to simply generate keyword ideas by typing in a keyword. These keyword suggestions are gathered from Google's auto suggest feature.
These keyword suggestions are a treasure of information. Google autocomplete suggest keywords based on how often a keyword is used for the search. This means that the top most results are the most frequently searched terms on Google for that particular keyword.
Keyword Tool is amazingly fast, and most importantly it is completely free for anyone to use. You can use it to optimize content on your WordPress site. It also allows you to get keyword suggestions from YouTube, Bing, and App Store as well.  Using this tool, one can choose a specific Google domain out of 192 supported domains and one out of 83 languages that will be used to produce keyword suggestions.
5] Open Site Explorer 
Developed by Moz, this free tool allows you to check data for any domain name. The new tool, Open Site Explorer, makes gathering, sorting and exporting link data easier than ever. It's built with speed and accessibility at the forefront and provides a tremendous amount of information about the links to any page or site.
You can see who is linking to that domain and what anchor texts they are using. Apart from that, Open Site Explorer offers a wealth of information like top pages, linking domains, which pages are linked on your site, etc.
This tool is free, but has daily search limits for each person.
Here are a few things that you can achieve by using Open Site Explorer:
Fast Access to Top Level Metrics
See Up to 10,000 Links alongside Anchor Text & Key Metrics
Filtering for the Links You Want to See
Display Root Domains that Contain Links
Review Anchor Text Term & Phrase Distribution
Pie Chart Displays of Link Data
Rejoice in Data Junkie Heaven
Compare Pages/Sites Link Metrics to One Another
Graphical Views of Metric Comparisons
Compare Links Side by Side
Open Site Explorer provides a fast, free, more basic view of link data. Open Site Explorer not only gives out lots and lots of links (up to 1,000), but also metrics and link numbers for free (permanently). We also provide a free API that lets you use any of the data (including lists of links) in your applications, public or private.
6] OutreachPlus 
Personalization is the key to run a successful email outreach campaign. Outreach Plus combines personalization and automation to deliver the best results in the industry.
It is the best email outreach software to crush your marketing goals. It comes with powerful features like smart personalization, automated responses, email insights like open, replied, links clicked, and more.
Here are a few things that you can achieve by using Outreach Plus:
Reach out to get links to your content to drive more traffic to your website.
Increase sales to a new audience
Build authority and traffic through influencers
More reach and traffic to content
Improve retentions/sales with partners/consumers
Increases exposure through PR
It is super easy to use and has built-in email client which ensures that your emails don't end up in spam. You can add multiple email accounts, follow up prospects, and get a 360 degree view of your campaigns. This is a great tool for reaching out to get backlinks, press mentions and connecting with influencers. This will help you grow authority and bring traffic for your website.
OutreachPlus is the most powerful email outreach software built for brands, publishers, and agencies to help them generate more leads, backlinks, and press mentions.
7] Broken Link Checker
Although you may not consider them, broken links can cause significant issues as they provide a negative user experience. Bounce rate and time on page are ranking factors. The Broken Link Checker plugin will monitor your site and look for broken links, letting you know when they are detected. It offers an easy to use dashboard from where you can quickly fix those broken links.
It is an important SEO audit plugin. It helps you clean up your WordPress site. You can spot and remove broken links and fix redirections. Broken links affect the SEO of a site negatively therefore they should be fixed quickly. The Broken Line Checker plugin checks all of the URLs on your WordPress site and gives you a complete report of broken or redirected links.
Here are a few things that you can achieve by using Broken Link Checker plugin:
Automatic Monitoring: Plugin supports monitoring of links in your posts, pages, comments and more.
Direct Editing:  Allows direct editing of website links from the plugin page.
Email Notification: Notifies you of broken links via your email or the Dashboard.
Search and Filter: Gives the user the ability to find and filter their links.
It helps in finding and fixing all internal and external broken links (404 links). 404 links are nothing but a dead end for search engine spiders. It is highly advisable to remove or fix such links.
8] Rel NoFollow Checkbox
This is the highest reviewed WordPress plugin for SEO adding nofollow links. It is a very simple solution for non-coders. You need to add the Rel Nofollow Checkbox to the visual editor link box and then checkbox plugin will start functioning. When you link to an external site, you are giving away some of your site's authority to that link. If you don't want does that, then you can add a nofollow attribute to that link. In fact, you can even make all external links nofollow in WordPress. But this might not be a great idea.
A simple checkbox is added in the insert/edit link popup for including nofollow attribute. When search engine spiders see no follow links, they do not follow that link. It adds a checkbox in the insert link popup of WordPress post editor. This popup already has a check box which allows you to open links in new tab. Now whenever you are adding an external link you can easily make it nofollow by simply checking a box.
When the search engine spider sees nofollow on the link, it does not follow that link to the new site; not count the link towards its popularity score in their ranking engine; and not include the link text in the relevancy score for those keywords. So, search engines will not penalize your site or blog for links that have nofollow on them.
9] SEOquake
SEOquake is a free plugin that provides you with key SEO metrics, along with other useful tools such as SEO Audit and many others.
Here are a few things that you can achieve by using SEO quake plugin:
Review all major metrics in a heartbeat
Get a thorough analysis of SERPs and export the results in CSV format
Estimate keyword difficulty instantly
Set parameters for a search query
Run a complete SEO audit of a webpage, including a check for mobile compatibility
Check your social statistics for Facebook and Google+
Use a wide range of default parameters or create a custom set
Get a full report for internal/external links
Determine a keyword's density and configure a stop-word list
Compare URLs/domains
SEOquake is a free plugin for your browser that provides you with organic research data at the click of a button. Currently compatible with Mozilla Firefox, Google Chrome and Opera, it can provide parameters for listings within search engine results. Along with organic research data, it provides other useful tools including an SEO Audit, Keyword Density report, Internal/External Link analysis and even social metrics.
SEOquake gives you quick and easy access to analytical data on any webpage. By using our SEObar, you can navigate to any landing page and receive analytical data specific to that landing page at the click of a button.  It provides SEO related information for any website. These information parameters include page rank, age, last updated, alexa rank, and many other parameters. It is one of the most downloaded browser addon by SEO professionals.
Apart from that, SEOquake toolbar can show you all these parameters for all the search results. This information can be extremely useful if you are gauging competition for different keywords. You can even download search results in CSV format and prepare your own excel sheets of search data.